Why you should become a professional photographer
1. It's Accessible. "If you're feeling inspired (or equally uninspired), bored, or just experimental, you can always pick your camera up and start playing." Its easy and anyone can learn.
2. It's Current. "Photography and videography are at the forefront of modern times. Never before has there been such a demand for it." People are looking for videographers and photographers for weddings, baby showers and so on.
3. Be Your Own Boss. "Working as a freelance photographer allows you the freedom to dictate everything about your business: your public image, your brand, your calendar, your marketability, your clients — the list is endless." You can choose your style and your Profits. If you really love it, it's a win win!
4. Free From Constraints. "Most photography jobs involve a working schedule that deviates from just that." You get to choose you hours and are on a schedule but a schedule that works for you.
5. The Balance. "There is a great deal of variety that comes with being a photographer. As someone that shoots any and all kind of portrait, my job takes me everywhere. Somedays, working from home all day, editing images and sending emails, which brings with it the perks of having my own space, sleeping in, and saving money on travel costs." You can work from home and depending on your work you can travel. You can do what you feel comfortable with.
6. You Can Do Anything and Branch Out Into Other Fields. Photography work as a creative art. It can be a stress reliever and even be an outlet form the world around us. It is such a diverse outlet that there are so many path ways you can go with it.
Critique of Silver List Photographers
Jasmine Clarke uses her photography to express her culture. She captures where she's from and what she grew up around. She has images of nature and things around her but explains that "A picture creates a similar false sense of reality. The nature of photography tells us that what we are seeing is true, but it's not. It is a selective truth, or even a fiction." I can agree in a way that pictures show us what we want to see and only focuses of what's in the picture it can be real but it can also be false. Her website is very different, she has a different curser and different fonts… I love it and well as her photography!
"This is why I photograph: to capture a trace of the unexplainable. My pictures are where dreams meet the physical world and earthly things take on higher meaning. I search for the uncanny. I uncover what is hidden. An obscured face, a wet flower, a dark shadow." – Jasmine Clarke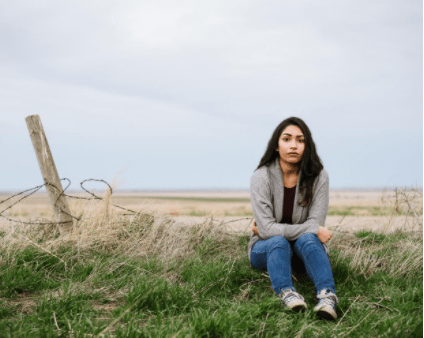 Carl Bower's work consist of a lot of portraits. What I noticed is that his portraits seem emotionless or even just serious. He's a photographer from Denver and he says "I specialize in highly intimate portraits and documentary coverage and accept private, editorial and corporate commission".  His website is pretty plain when it comes to color and design but it compliments his photographs well. Most of his photos have color and don't show alot of expression, but I like them.
SOCIAL AND POLITICAL ISSUES IN ART
I feel the way I do about this topic because this topic is not talked about enough. Children are being taken, sex trafficked, abused, chained up, killed, etc. How is this okay at all? Some argument from traffickers might be that the pay is good or that their needs are met by selling and keeping these children. What influenced my decision is learning of this topic and knowing what happens to these children. The flip side would be the traffickers getting paid and needs being met but there is really no good in this. I cannot see how trafficking, abusing, sexually assaulting these children and ripping their childhood from them is a great thing. This poster is not intended to offend but it's to inform others of a serious topic that needs to be talked about. I do have the right to offend as long as it gets this topic out and known. I like the picture I used, and I like how my subjects are off to the side. They are part of my focal point but so are the words in red. It does get my point across because the black and white contrast give the innocent look because these children are innocent and don't deserve the things that happen to them.
Read and Reflect: Why Is Photography So Important
Photography is important because it allows people to see the world from the photographer's point of view. Everyone has their own perspectives of the world or events and photography helps us see those different perspectives. Photography is such a powerful tool, think about it we are able to capture moments and with a picture, and now they are frozen in time. There are many other reasons why photography is important and how its so moving at times.
Like mentioned before we are able to capture meaningful moments. Photography is also a hobby that keeps on teaching you things, whether its about photography itself, or just the world around you. You are able to meet people who have the same interest and you can do so by traveling a lot. You are also able to capture moments of loved ones and the world, which eventually because part of history. It can also be a great source of income and a part of your business eventually. There are so many aspects that make photography important some people have to figure what that is for them 🙂
My Favorite Photo from 100 Most Influential List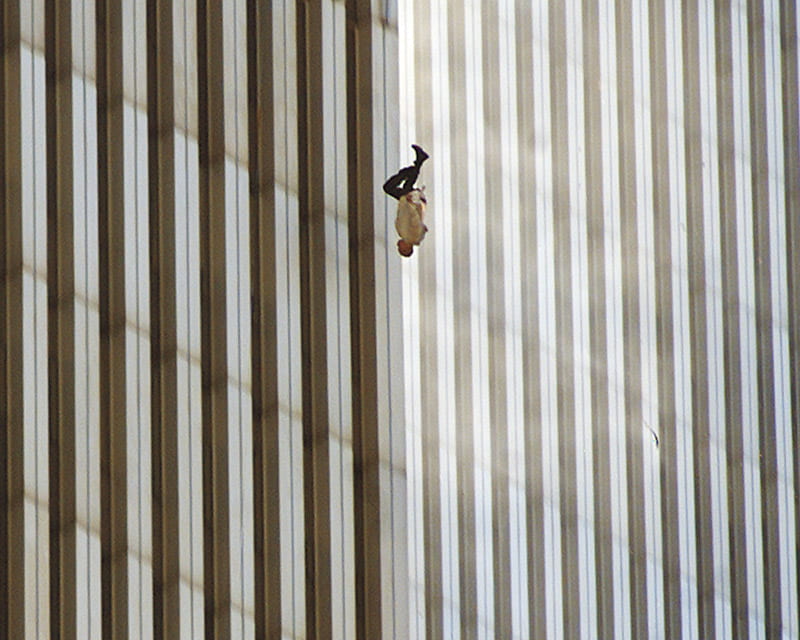 The Falling Man by Richard Drew, 2001
This photo tells a story, a tragic and heartbreaking one. The story about September 11, 2001. It's one that will never be forgotten. This photo helps to understand what those innocent people went through while in the towers. Some died from the crash, and from the towers crashing down. Some seen no way out of there.
A lot of people gave up hope of getting out of there alive. They realized that they would die to the smoke and the fire from the crash, and in that, they thought that jumping from the building would be a better option for dying. How sad is that? This man was just one of the many that jumped out of the building that day. It's just crazy to me that they were actually willing to do this and that they even seen this as an option.
Review of 2 articles on Canon Lens Experience
The first article I read was about Joe Buissink (Wedding Photographer) by John R. Harris. This was an inspiring story because the article talked about the photographers background, and journey in his career. He became a photographer late in life and he was a psychology PhD student. To me, I think it's amazing how so far in life he was still able to find his passion. I don't even know what I full want to be yet so that just makes me look forward for my future in photography.
The second article I read was about John Tlumacki a photojournalist by John R. Harris. I was and always have been inspired by photojournalist. Their work can put them in the worst conditions, and they could be in danger at times but they still end up capturing these amazing pictures that tell stories on their own. Photojournalist also take videos to capture moments. I really like the work of photojournalist and i would like this as a career.
Any career that has to do with photography is great cause you are able to capture moments and tell stories with just one picture.
Photography Job Hunting on Indeed
I'm interested in working with babies and kids so when looking for a photography job on indeed i found that baby photography would be the best job for my liking.